Jukka Mäkelä retrospective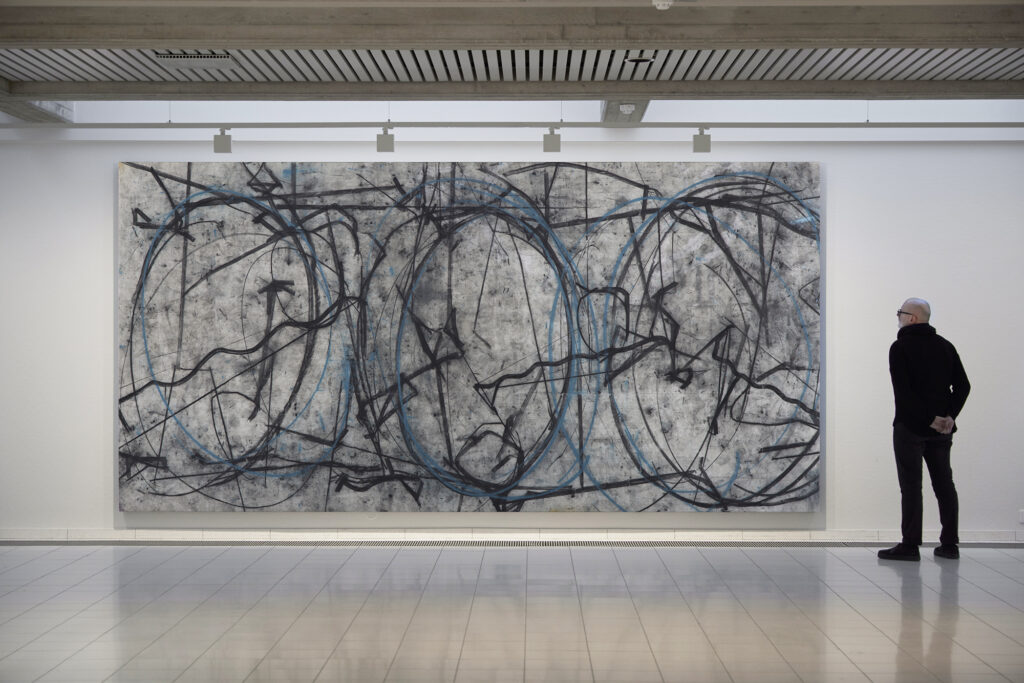 The retrospective exhibition offers a presentation of Jukka Mäkelä's work from the 1970s on.
Jukka Mäkelä (1949–2018) was one of the most important artists of his generation and among the most prominent figures in the Finnish art world of his time. Mäkelä is known above all for his large-scale and highly expressive acrylic paintings and his bold use of materials.
Jukka Mäkelä's works were frequently inspired by the elements of nature in Finland: water, snow, rock, the refraction of light and the seasonal changes, as well as other everyday observations of the environment. During his career of nearly fifty years, Mäkelä continually reinvented his mode of expression, and his oeuvre ranges from monumental expressionist depictions of nature to the delicate tones and rhythms in his lyrical representations of natural subjects based on the tradition of constructivism.
Throughout his career, the mainsprings of Jukka Mäkelä's work were the development of a subject and its metamorphosis and experimentation with materials and technical innovations.